And Don't Forget to Smile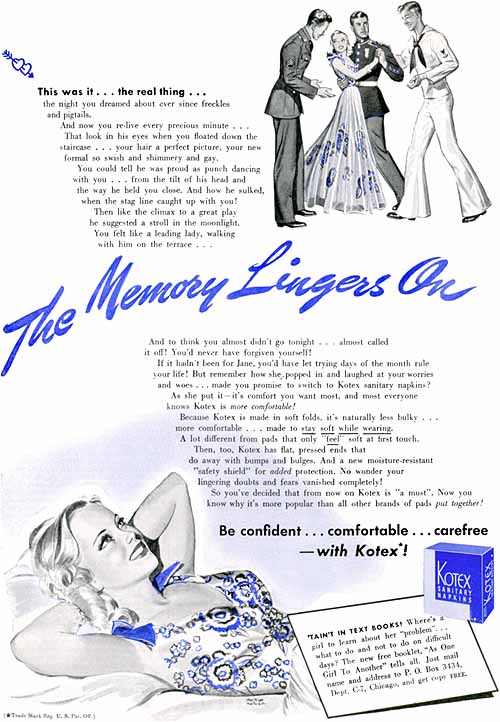 In the packet What did you do for Freedom? there are a series of articles stressing that women that are in the work force during the war remain in their best behavior and appearance. The notion that women seemed more masculine (explained by Maureen Honey) was readjusted during war time and women were required to keep up their image, health, and personality. This was supposed to keep them more feminine. Books were offered to women that were supposed to help them on their "problem days." Since women were taking on the role of the men they couldn't afford to take a couple of days off each month because of cramps. The Kotex advertisement was a quiz/advise given to women that was supposed to keep them free from cramps and as healthy as possible.
"Jut off the press--easy-to-read, 24-page booklet "That Day Is Here Again." Gives the complete list of do's and don'ts for a war worker's "problem days."
During the war many messages were sent out to women in the workforce and women in general. In order to be seen as "doing your best" and "the good girl waiting for her soldier at home," there where many guidelines and expectations to be fulfilled.